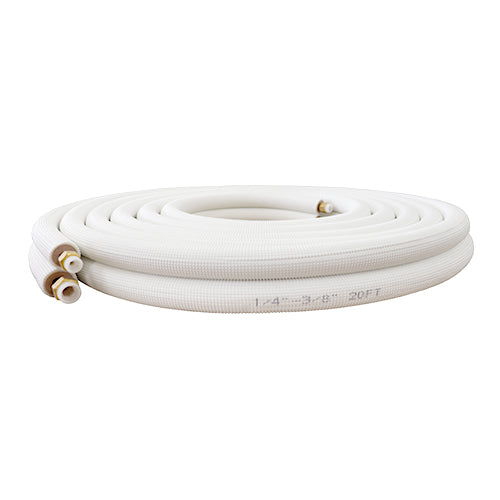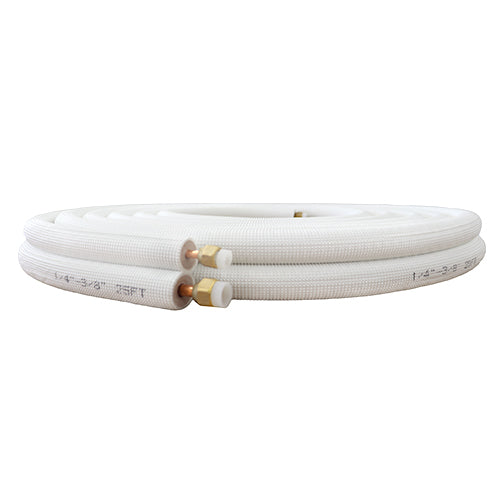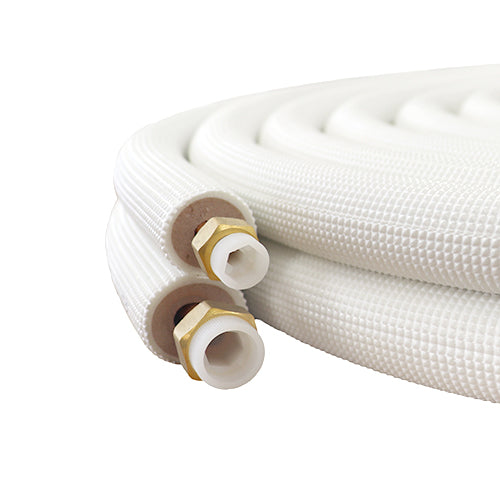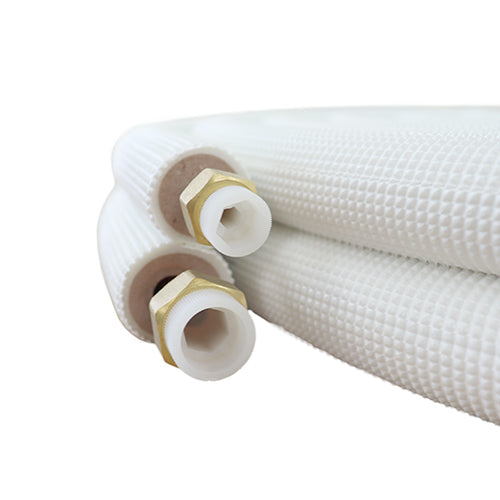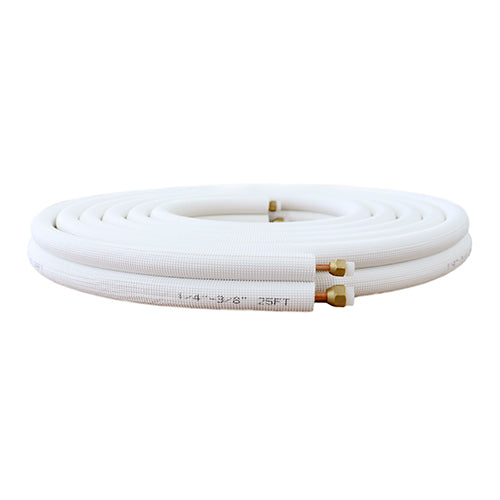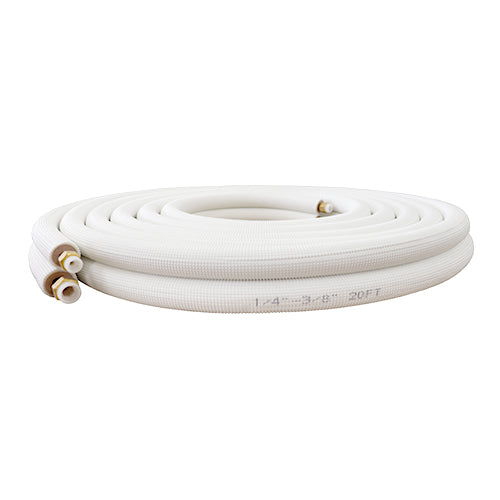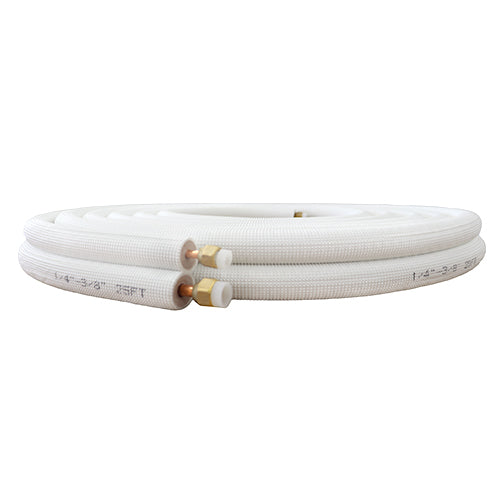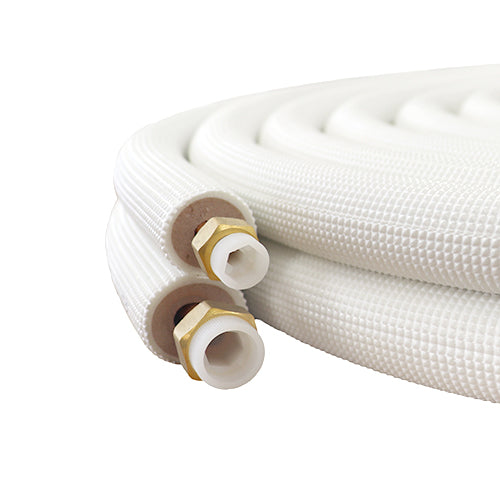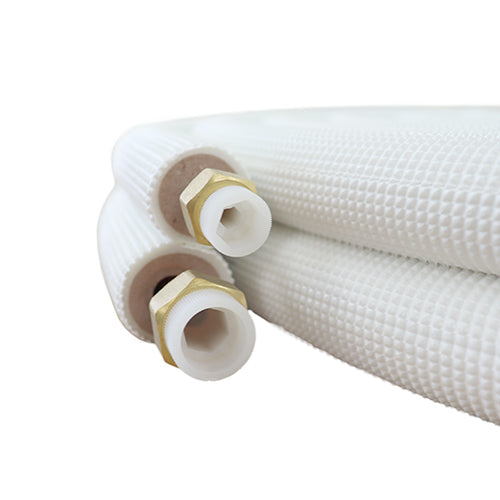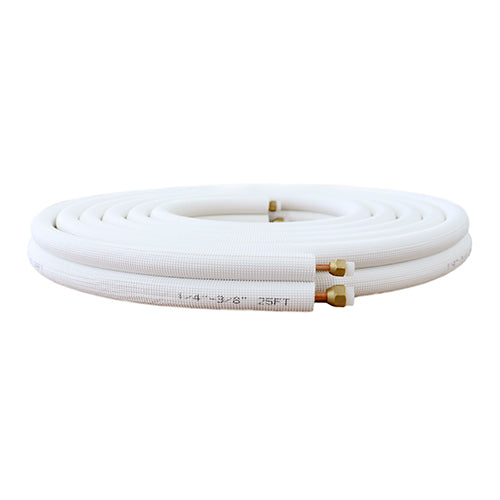 25 ft Insulated Copper Line Set 1/4" x 3/8"
The line set is ready for simple and easy connection with ends of the copper pipes pre-flared with nuts.
Flame-retardant thermal insulation delays the spread of fire.
The copper tube is made of phosphorous deoxidized copper seamless tube. Having no weld seams, it is free from corrosion common in welded joints.

UL94 HF-1 Fire Retardant.
Compliance with ASTM-B280 Standard.
The insulated copper line set is shipped with sealed caps after cleaning the interior of the tube. Please remove the caps immediately before connection. If they are removed prematurely, dust, oil, water, or other debris may enter the tube and reduce the refrigerant capacity.
Product Code:  A-FP2325N


Specifications
Material: Copper, low-density polyethylene, embossed polyethylene film
Liquid Line: 1/4"
Suction Line: 3/8"
Insulation: 3/8"
Length: 25 ft
Weight: 7.8 lbs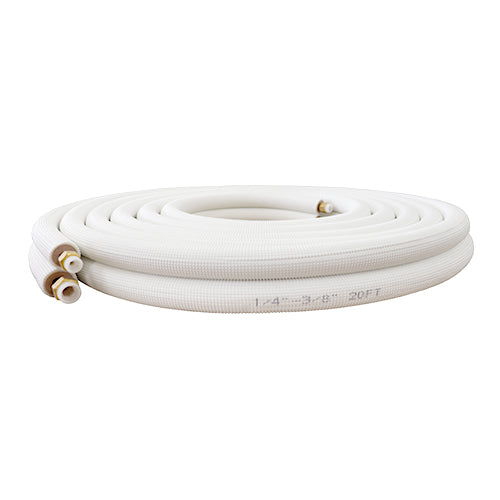 25 ft Insulated Copper Line Set 1/4" x 3/8"