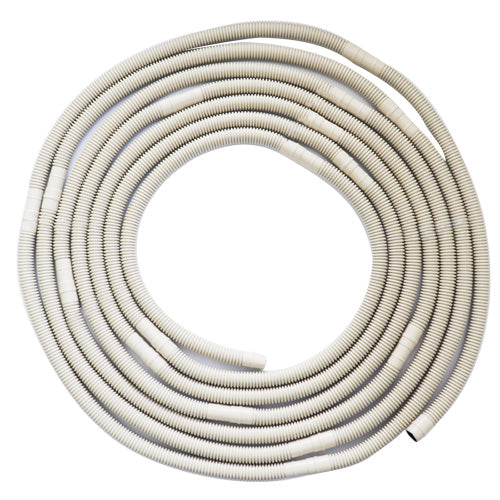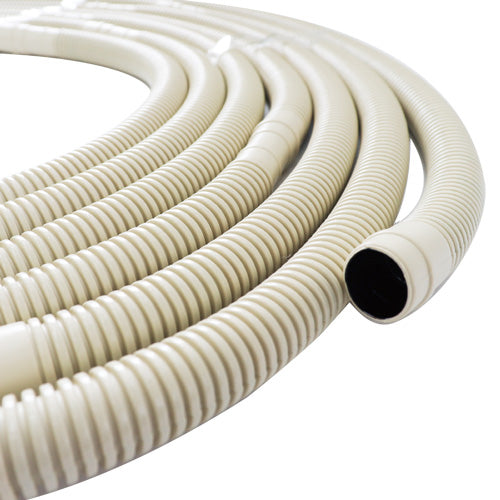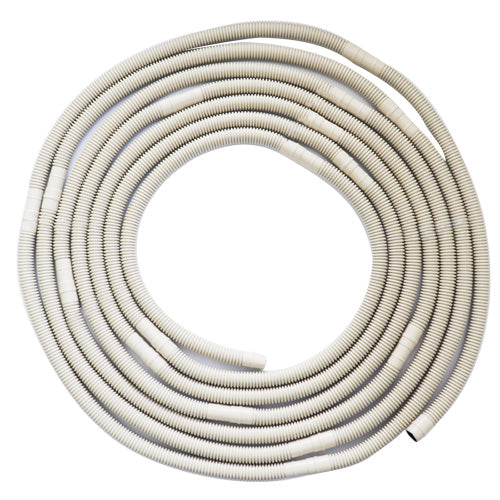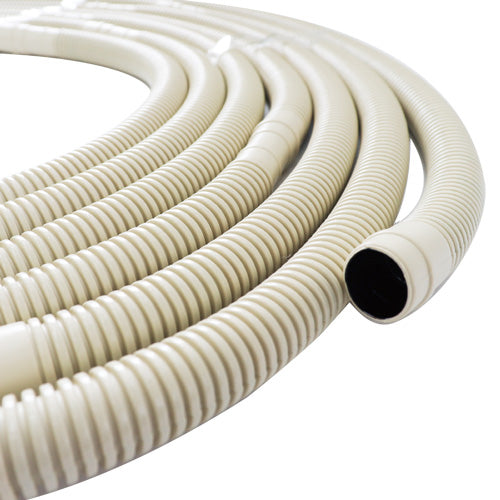 27 ft Condensate Drain Hose
This weather resistant universal drain hose is highly flexible and can be easily cut to meet the installation requirements as needed. It fits all ductless mini split air conditioners that require 5/8" drain line.

Use of high quality grade, flexible polyethylene material resistant to weather and corrosion. 
Long lasting professional grade is double-layered for increased durability for indoor or outdoor use.
The interior layer is a carbon black liner that offers protection from UV rays. 
Cut for precise installation and maximum use. The line has a total of 27 ft with cut marks every 19.68".
Product Code: A-PDW-1427


Specifications
Material: Low density polyethylene
Color: Ivory outer layer, black inner layer
Connection port size: 16 mm, 18 mm (for both)
Pitch of connection port: approx. 500 mm (50 cm)
Inner diameter:  15 mm
Outer diameter: 19 mm
Length: 27 ft


27 ft Condensate Drain Hose