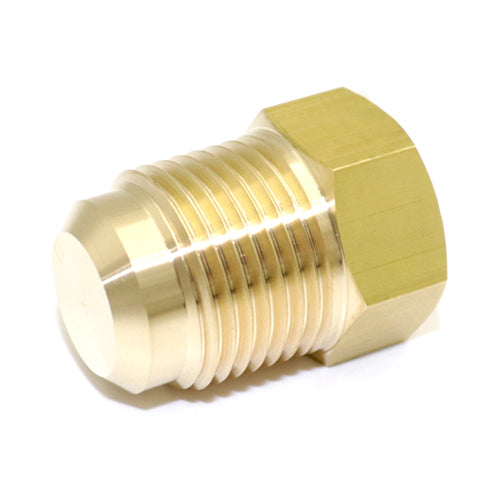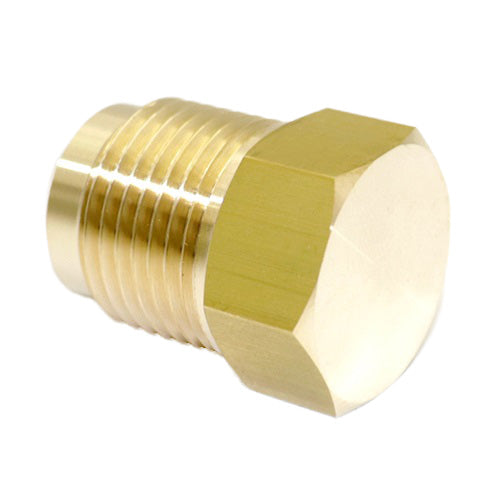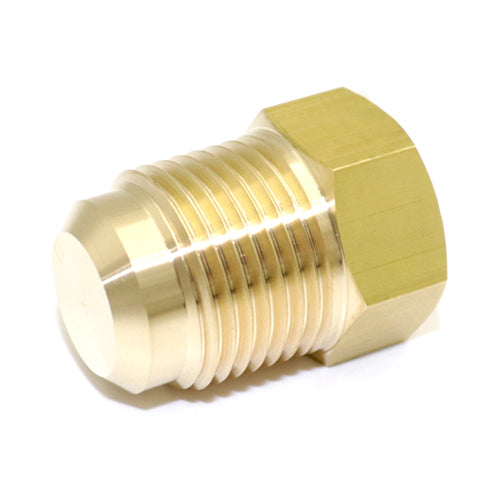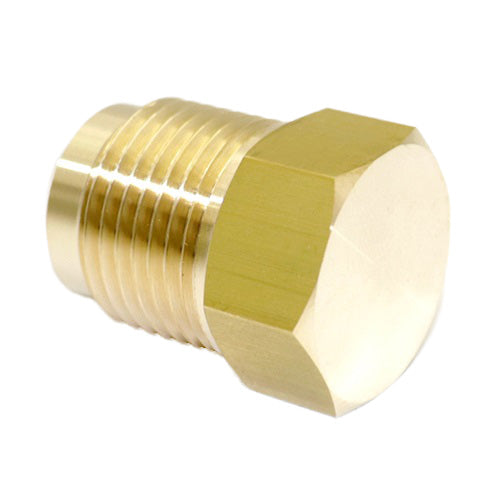 Refrigerant Brass Flare Plug
This fitting is designed to fit on flared copper pipes or tubes. The copper tubing is pushed and expanded at the connection point  (45 degrees) with a flaring tool, then tightly connected to the body surface.
This is a flare plug used for airtight applications such as refrigerant piping.
Can be tightened with a wrench.
Specifications
Class 1 refrigerant when used on the liquid line, which is also known as the high pressure line (high side):
-Maximum working pressure: 3.45 MPa
-Target refrigerants: R22, R134a, R404A, R407C, R507A
Class 2 refrigerant when used on the liquid line, which is also known as the high pressure line (high side):
-Maximum working pressure: 4.30MPa
-Refrigerant: R410A, R32
Material
Cadmium-free material [Cadmium (Cd) 75ppm or less]
C3604 free-cutting brass bar
Remarks
Maximum working pressure: 7.0MPa
Normal working pressure: 4.3 MPa
Operating temperature range: -20°C to 150°C (-20°F to 150°F) *Non-freezing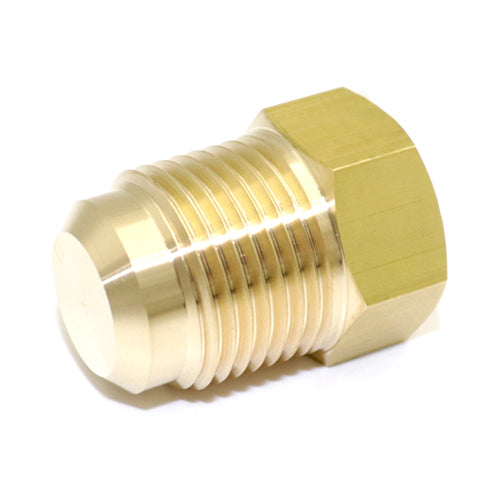 Refrigerant Brass Flare Plug