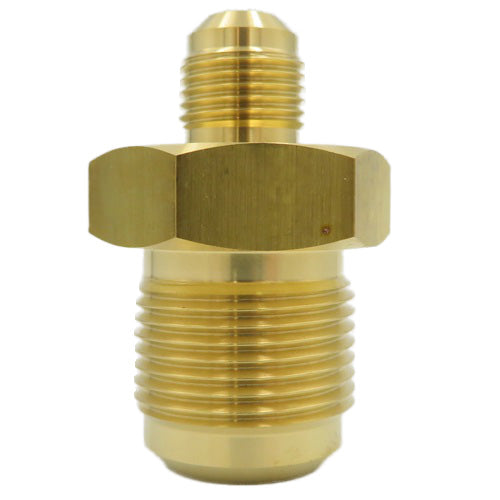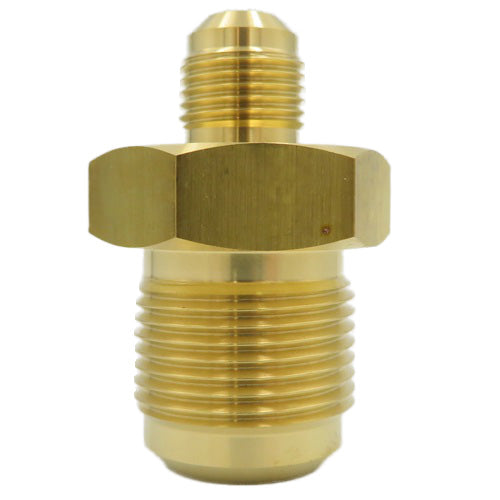 Refrigerant Brass Flare Reducing Union
Applications:

This fitting is designed to connect copper pipes or tubes of different sizes. The copper tubing is pushed and expanded at the connection point  (45 degrees) with a flaring tool, then tightly connected to the body surface.
This is a flare joint used for airtight applications such as refrigerant piping.
Copper pipe joints for air conditioning to extend copper pipe length. Connects two copper pipes quickly with no welding required. Can be tightened with a wrench.
Specifications
Class 1 refrigerant when used on the liquid line, which is also known as the high pressure line (high side):
-Maximum working pressure: 3.45 MPa
-Target refrigerants: R22, R134a, R404A, R407C, R507A
Class 2 refrigerant when used on the liquid line, which is also known as the high pressure line (high side):
-Maximum working pressure: 4.30MPa
-Refrigerant: R410A, R32
Material
Cadmium-free material [Cadmium (Cd) 75ppm or less]
C3604 free-cutting brass bar
Remarks
Maximum working pressure: 7.0MPa
Normal working pressure: 4.3 MPa
Operating temperature range: -20°C to 150°C (-20°F to 150°F) *Non-freezing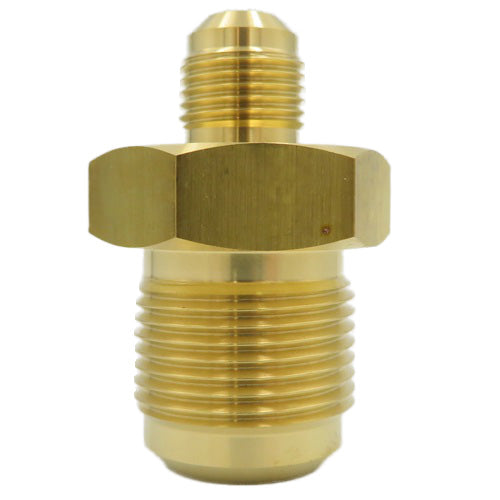 Refrigerant Brass Flare Reducing Union